Forum Presentations
What's Ahead in NRC's Agri-Food Programming by Denise LeBlanc MacDonald, Director General, Aquatic and Crop Resource Development, National Research Council Canada
The National Research Council (NRC) has a long history in agri-food related innovation. Learn about the NRC, the evolution of our agri-food initiatives over the years, and our scientific and technological capability areas. Discover how the NRC plans to support the agri-food industry in the creation of healthier and more sustainable food and value-added products.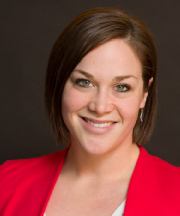 Strategies to Engage Youth in Agri-Food Careers by Becky Parker, Ag Careers Program Manager, Agriculture in the Classroom
According to the 2016 Census, the agriculture and agri-food sector accounts for 6.7% of Canada's total GDP and employs approximately 2.3 million people. However, despite agri-food's significant contribution to the economy, the average Canadian teenager is unsure about the sector and uninformed of its career opportunities. So how do we get them engaged? This session will cover: Canadian teens' perceptions about the agri-food sector/agri-food careers Key terms educators and agri-businesses can use when highlighting career pathways Program examples and educational strategies to engage youth in agri-food careers.
PDF – Becky Parker – AIC 2018 Presentation
Speaker1-AIC_2018_Becky-Parker

Wage Subsidies – Equipping Companies to Invest in the Future by Rachel Wilson-Cannon, Business Development and Partnerships Officer, BioTalent Canada
Smaller companies, like those in biotech, are often hesitant to invest in hiring students with little or no experience. Giving students the opportunity to get hands-on experience while finishing their studies strengthens Canada's bio-economy by bridging the gap between industry and academia. Wage subsidy programs remain the most important service BioTalent Canada provides. They alleviate the two largest pain points plaguing small- and medium-sized biotech companies: finding capital and finding talent; while at the same time, equipping companies to invest in the future of their industry – and their own organizations – by mentoring young talent, giving them access to knowledge, networks and projects they would otherwise not experience.