English / French


Research dissemination has become an increasingly social process, designed to bring together key stakeholders involved in agricultural research in a process of two-way information sharing. Around the world, new participatory communication frameworks are being introduced. Their focus is on the facilitation of stakeholder dialogue and the use of diverse dissemination strategies to engage end-users and build consumer trust.
In the Theme 1 workshops, Dissemination Strategies and Participation Channels for Agricultural Research, key issues arising from the communication of agricultural research in Canada will be summarized. This includes the development of new mechanisms for the dissemination of research and the use of various tools and techniques for the sharing and exchange of information among multiple actors.
Workshop 1-A: Dissemination Strategies and Policies
Efficient and accessible mechanisms for disseminating new knowledge and technologies are a strong predictor of increased visibility and impact of agricultural research projects.  Active dissemination also facilitates a more transparent and consistent information flow among stakeholders involved in interdisciplinary and cross-sectoral collaborations to determine research area priorities and produce results that match the needs of end-users.
In this workshop, panelists and participants will:
1.   Identify key policy challenges affecting the dissemination of research results in the agricultural sector.
2.   Discuss best practices for communicating research results to end-users.
3.   Assess the importance of new participatory dissemination strategies.
Panelists
Drew Black, Director of Environment and Science Policy, Canadian Federation of Agriculture
The Canadian Federation of Agriculture represents over 200,000 Canadian farmers and farm families and strives to provide a single voice for farmers at the federal level.
Drew Black has worked on environmental policy analysis and research for the past five years at the federal level on a wide range of files with sustainability implications. He sits on a number of different federal advisory committees and value-chain roundtables which seek to address environmental issues in agricultural production and improve sustainability.
Drew works to ensure that producers' perspectives are heard and considered in the development of federal environmental legislation, regulation and policy and is currently involved in seeking greater recognition for the voluntary actions that producers are taking to limit their impact to the environment and improve sustainability.  He has worked on a number of environmental research projects in the past and has more recently worked to coordinate the development of the CFA's research policy and recommendations for the role of research within the next Agricultural Policy Framework.
Dr. Andreas Boecker, Associate Professor, University of Guelph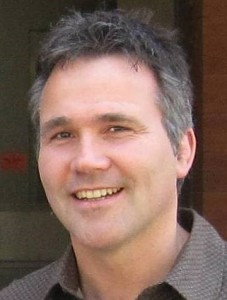 Dr. Andreas Boecker obtained his MSc and PhD degrees in agricultural economics at Kiel University, Germany.  He has extensive experience in qualitative and quantitative research methods in market research.  In 2005, Andreas joined the Department of Food, Agricultural and Resource Economics at the University of Guelph where he now is Associate Professor.
His research focuses on traceability in the food system, innovation in farm-direct marketing, consumers' perceptions of food-related risks and communication about agricultural production technologies and practices.  He teaches Food and Agricultural Marketing Management and Marketing Research and Analysis.
Tracy Herbert, Beef Extension Coordinator, Beef Cattle Research Council
Tracy Herbert oversees the implementation of the Beef Cattle Research Council's Knowledge Dissemination and Technology Transfer Strategy to accelerate the uptake of innovations in the beef industry related to production efficiencies, food safety, carcass quality, environmental stewardship and animal health.  She manages www.BeefResearch.ca, a comprehensive science-based resource for beef industry stakeholders, and coordinates the development and utilization of various extension resources including fact sheets, decision-making tools, webinars and videos.
Tracy also coordinates the BCRC's Beef Researcher Mentorship Program and works to improve collaborations that improve technology transfer in Canada's beef industry.
She has Bachelor of Arts degrees in Psychology and Communications Studies from the University of Calgary.  Her family operates a mixed farm with purebred cattle in Northwest Saskatchewan.
Workshop 1-B: Bridging the Gap Between Research and the Public – Training Session
Scientists are familiar with communicating their research to others in the academic community through peer-reviewed literature.  However, as science advances, the sector require them to engage with a wider audience and explore new ways to build public trust and support for agricultural research. The manner in which their messages are presented should encourage public understanding, allowing for increased appreciation for the significant potential of agricultural innovation.
In this training session participants will:
1.   Look at diverse communication techniques to translate complex research findings and effectively communicate them to different audiences.
2.   Compare various tools and methods to engage the public and build greater consumer trust.
3.   Discuss dissemination plans to encourage social engagement and acceptance of agricultural research.
Panelists
Gabrielle Bauer, Consultant, Award-winning writer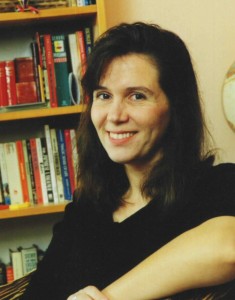 Gabrielle Bauer has been a freelance writer for the past 21 years. She writes magazine articles for a general audience and specialized materials for the healthcare, business, and environmental sectors. She has also written two books and received seven national writing awards.
Gabrielle has produced BioFuelNet's Success Stories and has made presentations on effective science writing.   She lives in Toronto.
Mary Ann Binnie, Manager, Nutrition & Food Industry Relations, Canadian Pork Council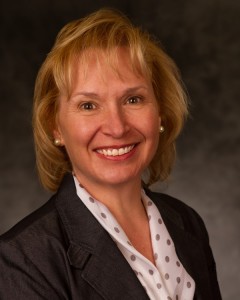 Mary Ann leads the nutrition strategy and communications for the Canadian Pork Council. In this role she has been involved in numerous nutrition and health policy initiatives.  She is President of the Canadian Meat Science Association, ad hoc member of the Food Directorate's Food Expert Advisory Committee and chairs the International Meat Secretariat's Nutrition Committee.
Mary Ann is a professional home economist and lives in London.