English / French

Intellectual property rights have significant effects on the incentives to create and diffuse innovation products and play an important role in shaping how stakeholders involved in agricultural research interact within partnerships. New collaborative partnerships require a balanced approach to the protection of intellectual property that takes into consideration a continuous flow of scientific exchange, high rates of return and the effective communication of research results.
The Theme 3 workshops, Intellectual Property Protection, Cooperation and Collaboration, will help participants outline mechanisms to ensure agricultural research offers a return to scientists and the private sector while protecting publicly-funded research and ensuring technologies and new knowledge meet users' needs.


Workshop 3-A: IP management in interdisciplinary and cross-sectoral partnerships
Intellectual property rights can encourage greater investment in agricultural research and help promote the transformation of research findings into marketable products.  Nevertheless, gaps in intellectual property management may reduce the use and dissemination of products resulting from proprietary science where others hold IP rights. Strategic policy changes in this area have to potential to stimulate participation in cross-sectoral partnerships and balance the interests of IP rights-holders and the need to disseminate research to other stakeholders.
In this workshop panelists and participants will:
1.  Review current trends in the protection of intellectual property within the agricultural context.
2.  Discuss key challenges and opportunities for existing IP policies to support enhanced participation of academia in cross-sectoral partnerships.
3.  Establish common guidelines and recommendations on the development of licensing agreements in cross-sectoral partnerships to encourage greater investments and better communication of research results.
Panelists
Lana Culley, Director, Business Development, Vineland Research and Innovation Centre
Lana Culley joined Vineland Research and Innovation Centre in 2012 as the Director of Business Development. Vineland's unique business model requires integration of the business team in research projects from the onset, and Lana works with Vineland's scientists to implement partnership and intellectual property strategies to enable commercial success and create impact for the Canadian horticulture sector. 
Lana has significant experience negotiating collaborative research initiatives, managing intellectual property portfolios and developing licenses for agricultural technologies and plant varieties with commercial partners. She has also played a key role in developing the strategic relationships necessary to create successful long-term programs. Lana has expertise in evaluating research projects and integrating them with business activities to maximize the value of research and development investments.
Professor Chidi Oguamanam, Faculty of Law, University of Ottawa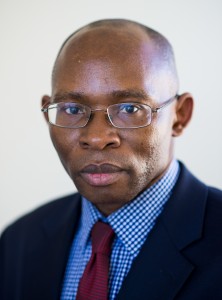 Chidi Oguamanam is a full professorial faculty member at the Centre for Law, Technology and Society and affiliated with the Centre for Environmental Law and Global Sustainability, the Centre for Health Law, Policy and Ethics at the University of Ottawa. Professor Oguamanam obtained his early legal training in Nigeria before completing his graduate (LL.M and Ph.D.) degrees and Canadian practice certification from the University of British Columbia. He is called to the Bar in Nigeria and Canada and has long and ongoing professional legal practice experience.
His practice and research interests focus on various legal and policy issue-linkages to intellectual property law, especially in the areas of biotechnology, biodiversity, genetic resources, pharmaceuticals, agricultural knowledge systems, food security and food systems; public health law and policy; indigenous peoples, indigenous knowledge; human rights and the global governance of knowledge in development contexts.
He is widely published and has authored and co-edited several books in addition to scores of refereed journal articles. His sample publications include International Law and Indigenous Knowledge (University of Toronto Press, 2010); Intellectual Property in Global Governance (Routledge, 2012); Innovation and Intellectual Property: Collaborative Dynamics in Africa (University of Cape Town, 2014) (co-editor).
Workshop 3-B: IP 101
Intellectual Property Rights can help researchers promote the transformation of research findings into marketed products. However, unfamiliarity with the technical aspects of intellectual property can reduce utilization of inventions by other scientists and limit knowledge sharing.  Both the research and farming communities need to be better prepared to address intellectual property rights issues on the basis of the impact of research on the sector and the society at large.
In this workshop panelists and participants will:
Assess the contribution of intellectual property rights to agricultural innovation.
Identify research practices that capture the exploitable IP of agricultural research projects from inception to commercialization.
Examine various uses of patent information by researchers, entrepreneurs and commodity-specific industry associations.
Compare diverse exploitation and utilization routes for agricultural research outputs.
Explore different options for communicating research based on different IP exploitation routes.
Panelists
Christine Piché, Director of Business Support, National Research Council of Canada (NRC)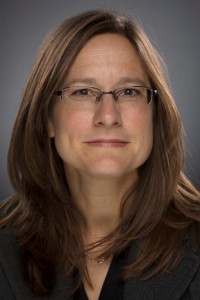 Christine Piché has 20 years of experience in the management of Intellectual Property. Her career at the National Research Council of Canada (NRC) began as an Intellectual Property Advisor, working with various inventors to protect and maximize the value of their IP.
Christine is now the Director of Business Support at NRC. She leads a diverse team of professionals responsible for strategic management of NRC's Intellectual Property, contract management, technical business services as well as client relationship management.
Christine is a Patent Agent registered to practice in both Canada and the US. She also holds an MBA and a Bachelor's degree in Electrical Engineering from the University of Ottawa.